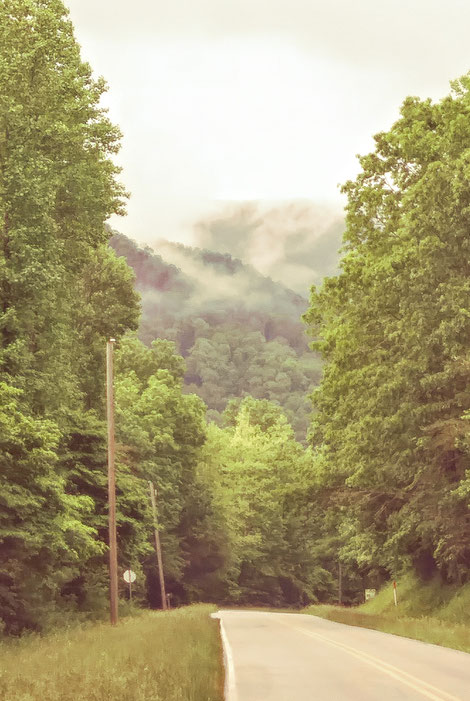 The Hambidge Creative Residency Program is nestled in 600 acres of the Blue Ridge Mountains in north Georgia. Established by Mary Crovatt Hambidge in 1934, it is one of the oldest residencies in the United States and is listed on the National Register of Historic Places. Hambidge was a revolutionary weaver in terms of both color and design. Her work has been exhibited in the Museum of Modern Art in New York and at the Smithsonian Institute in Washington, D.C.
The residency allows time and space for focus, thought, and uninterrupted work—no internet, television, or radio to distract—and full days of quiet time for people in all forms of creative disciplines. While most residents are visual artists or writers, applications are accepted from scientists, composers, chefs, dancers, designers, and academics.
Robin was awarded a three-week residency for May 2018, as a writer working on a novel, and spent her days re-structuring her story, revising the novel plan, and writing. Four evenings a week, the community had dinners at which all the residents had time to talk about their processes, goals, and difficulties. This discussion was useful, no matter what discipline anyone was working in, since there were many points of conversion in ideas. Robin also participated in the Second Saturday Artist Talk as a reader. The most valuable part of the residency, however, was in dedicating time to only the work at hand and creating multiple visions of it from varying angles, sometimes based on conversations around dinner with artists and other writers. In a setting like this, it is surprising to realize how cluttered our minds can get with the day-to-day, and how valuable silence and space clarify our work.
Robin shared time and conversations there with visual and conceptual artists, poets and writers, a composer, a sociologist, and a chemist working with scent molecules.