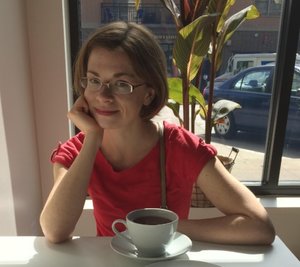 E&I is proud to include Dr. Amy Hildreth Chen and her current manuscript, Archival Bodies: The American Literary Collections Market since 1944, in our Client Spotlight. As part of the revision process, Chen asked E&I to conduct a critical reading of Archival Bodies to evaluate her integration of quantitative data analysis. E&I made suggestions regarding data validity, impact of data visualization, and alternatives for visualizing data. We also reviewed overall success of integration of quantitative data in the manuscript.
While reviewing Archival Bodies, we were both struck by Chen's ability to employ both quantitative and qualitative data to support her arguments as well as her strong narrative style to document "the rise of the multi-million dollar market for writers' papers." So much so, that Chen's work is one of the inspirations behind this month's blog post, "Searching for Story in Scholarly Writing."
Archival Bodies is Chen's second book. Her first, Miracle and Mystery: A Guide to the Wade Hall Collection, is forthcoming from NewSouth Books. Chen is also the designer behind Codex Conquest, a game that combines friendly competition and engaged learning to teach book history.
Client Spotlight highlights the accomplishments of our clients and collaborators.